Every piece of clothing in your closet has gained its color through a dye process. Whether it was the thread that was first dyed or the fabric dyed afterward, or even dying done once the garment was sewn, a dye liquor is used to get the desired colors and effects. When you want to add something new to a fully manufactured garment, it makes sense to use a dye process to do so. Dye sublimation is the best process to put a full-color image onto a garment.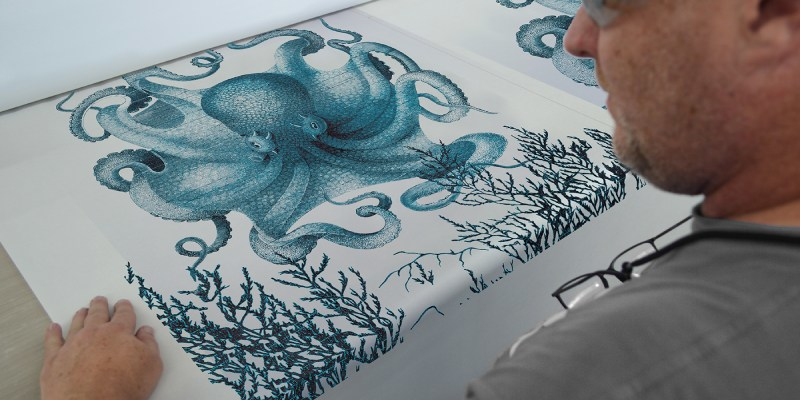 The way dye sublimation works is that the image desired is printed with ink onto a special paper. This paper is placed on the garment and heat is applied. This process turns the ink into a vapor and transfers it to the fabric. Because it is completely embedded into the material, the garment is washable and the result is smooth. Dye sublimation is recommended when you have a high-resolution design with vibrant colors you want to see vividly on the garment. Unlike other options, the dye will not be rigid, crusty, or scratch off.
Dye sublimation is quite versatile in that it can be done on any polyester fabric or one that has a polyester resin coating. Since there are many products that fall into this category, including mouse pads, tablecloths, flags, apparel, and banners, it proves quite useful. In addition, it can be used with hard goods, such as tiles, coffee mugs, metal plates, footballs, and snowboards.
If you are looking for a quick turnaround for your dye sublimation project, give us a call at Artwear Inc., located in Kernersville, North Carolina. We have a state-of-the-art dye sublimation machine that works in minutes and provides exceptional results. We can also help you with other types of customizing, including screen printing, custom embroidery, logo design, appliqué, and more. Call today with any questions that you might have or to get started with your project.