If you want to dress up your clothing or accessories with monograms, our team is here to help.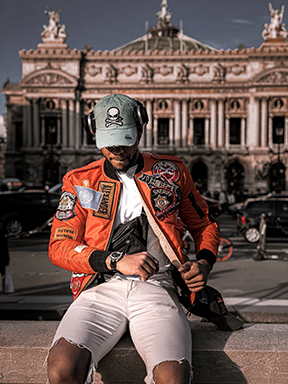 Here at Artwear Inc., we want to help you give your wardrobe a little personalized flair, and an easy way to do that is by having a few pieces embroidered with your monogram. Adding your initials or even your whole name to a backpack, purse, or anything else is a great way to give that item a little extra pop and put your personal stamp on it. In addition to providing a great decorative element, monograms are also highly useful for identifying your item and telling it apart from similar ones–for example, in the past many people embroidered monograms into their handkerchiefs and linens in order to tell all that white fabric apart. No matter your reason for wanting to add your monogram, you can count on our team to deliver the high-quality results you deserve and make it look its very best.
Our team has been in the embroidery business since 1993, so it's safe to say that we have had plenty of time to master our craft. We offer a wide range of options when it comes to monograms, from font choices to color selection to layouts and decorative flourishes, so that you can create something truly unique and reflective of your individual style. We are proud to serve the Winston-Salem, North Carolina community, and we want to help you give your items the perfect personalized flair. If you are looking for the right embroidery shop to stitch your monograms, we encourage you to give us a call.
---
At Artwear Inc., we add monograms to various items for customers throughout North Carolina, including Winston-Salem, Greensboro, Kernersville, Fayetteville, Cary, Wilmington, High Point, Concord, Charlotte, Raleigh, Durham, and Greenville, as well as Charleston and Greer, South Carolina and Richmond, Virginia.