Rely on us for all your embroidery needs.
Perhaps when you think of embroidery, you think of your grandmother stitching flowers onto a baby blanket. While that may be one example of embroidery, that isn't all that embroidery is for. At our embroidery shop here at Artwear Inc., you can find all sorts of embroidery, including patches, monograms, logos, and more.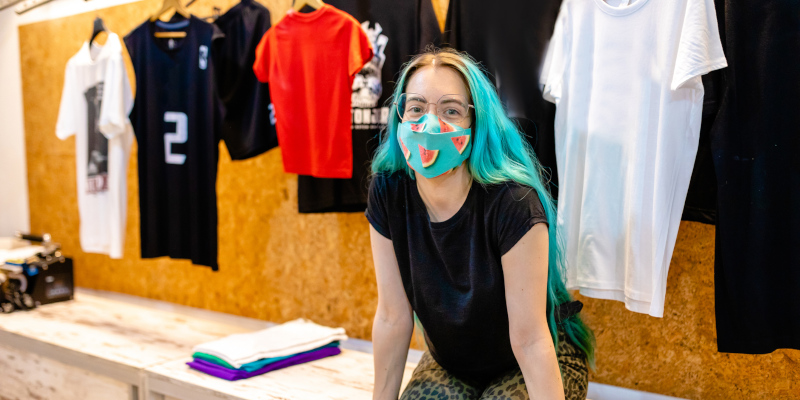 We can cover any embroidery need in the Winston-Salem, North Carolina area. We don't believe in the one-size-fits-all approach of some embroidery shops. We believe that even a monogrammed hat deserves its own unique design just as much as a custom logo hat needs to be unique enough to stand out from other company logos. We have been in business since 1993 and have the experience, skills, and quality workmanship to prove it. Whether you need a custom logo shirt or a custom-made patch, we can make it for you. We will use only the best-quality thread and stitching to ensure top-quality results and products.
The best part about our embroidery shop is that our embroidery is made to last. It isn't like what you might find at a big box store where the thread starts to come loose after the third wash or a simply printed design that begins to peel as soon as it gets wet. When we make custom logo uniforms, we can even waterproof or fireproof our embroidery to ensure lasting quality.
Rely on us for any of your embroidery needs. Give us a call today to learn more about our embroidery shop.
---
At Artwear Inc., our embroidery shop offers services for customers throughout North Carolina, including Winston-Salem, Greensboro, Kernersville, Fayetteville, Cary, Wilmington, High Point, Concord, Charlotte, Raleigh, Durham, and Greenville, as well as Charleston and Greer, South Carolina and Richmond, Virginia.
Similar Services We Offer: