Create a sense of unity for your crew with custom logo uniforms.
One of the best ways to ensure the best flow of the company is to make each employee feel like they are an important part of a whole. They need to feel like they are working as a part of a team rather than working against each other or entirely secluded. One way to make each employee feel like a member of the team is providing them with custom logo uniforms. If you are in the Winston-Salem, North Carolina area, we at Artwear Inc. can create custom logo uniforms for your entire company to create a better sense of unity among your crew.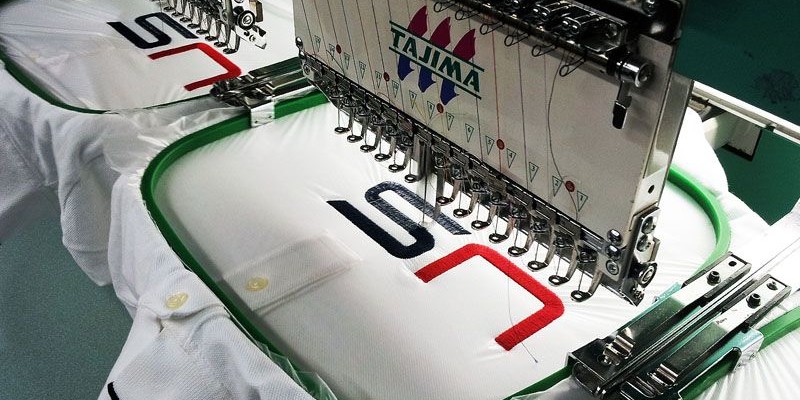 We understand that wearing a uniform all day may seem unexciting to some people, but we will work hard to ensure that your custom logo uniforms are only of the best quality. We have been working with embroidery for over a decade, so you can trust that we know exactly what we're doing. We will use only the finest thread and stitching techniques to add your logo to the uniforms. We can also offer this service if you have a team preparing for a great competition or other event.
You can choose your style, color, and sizes of uniforms and provide us with the file for your company logo, and we will create something that will bring the whole crew together as a more cohesive team. We can even embroider names and titles on the uniforms as well to still offer a bit of individuality. No matter what you choose, we will work hard to deliver results that match what you had envisioned for your custom logo uniforms.
Take the necessary step to unify your team or work crew with uniforms. Give us a call to order your custom logo uniforms today.
---
At Artwear Inc., we offer custom logo uniforms for customers throughout North Carolina, including Winston-Salem, Greensboro, Kernersville, Fayetteville, Cary, Wilmington, High Point, Concord, Charlotte, Raleigh, Durham, and Greenville, as well as Charleston and Greer, South Carolina and Richmond, Virginia.