Make your marketing more wearable and effective with custom logo shirts.
Normally, the traditional route of marketing is through various online advertisements and emails or printed mailers, posters, or flyers. These are effective options for marketing your brand but putting your logo on a shirt can make your marketing more wearable, effective, and accepted for everyday use. People might get annoyed if you hand out business cards or flyers every week, but no one will complain if they find people wearing a shirt with your logo each week. We at Artwear Inc. would love to offer our services for custom logo shirts.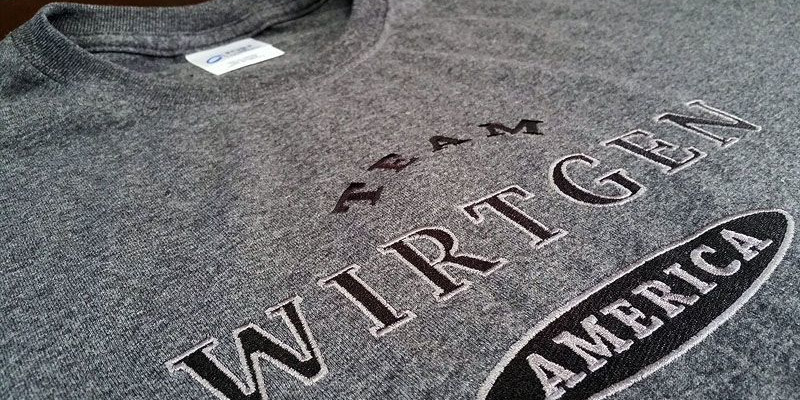 We have become popular for our custom embroidery, quality work, and customer service in the Winston-Salem, North Carolina area. You will see this top-quality work and service when you order your custom logo shirts from us. We will work hard to make your logo into something you can have employees wear, hand out at picnics and events, and give away as prizes. All we need from you is your choice of style, color, and sizes for the shirts as well as your logo file to allow us to properly add it to your shirts.
You will find that custom logo shirts are the perfect way to advertise your brand without going over the top. Your logo will be easily recognizable and comfortable enough to wear on a regular basis. We are happy to enhance your marketing process through a medium that is perfectly wearable and effective. Give us a call to order your custom logo shirts today.
---
At Artwear Inc., we offer custom logo shirts for customers throughout North Carolina, including Winston-Salem, Greensboro, Kernersville, Fayetteville, Cary, Wilmington, High Point, Concord, Charlotte, Raleigh, Durham, and Greenville, as well as Charleston and Greer, South Carolina and Richmond, Virginia.