Make your brand memorable and wearable with our corporate embroidery.
It can be common to get company shirts or uniforms to create a better sense of unity within the company or to make it easier to promote your brand. More often, you'll find t-shirts printed with logos and images that will often peel off after too many washes. If you expect your employees to wear these shirts on a daily or weekly basis, it isn't too long before these logos are no longer recognizable. Embroidery offers a much more solid and lasting solution. If you are in the Winston-Salem, North Carolina area, we at Artwear Inc. offer and highly suggest our corporate embroidery for making your brand and logo more memorable and wearable.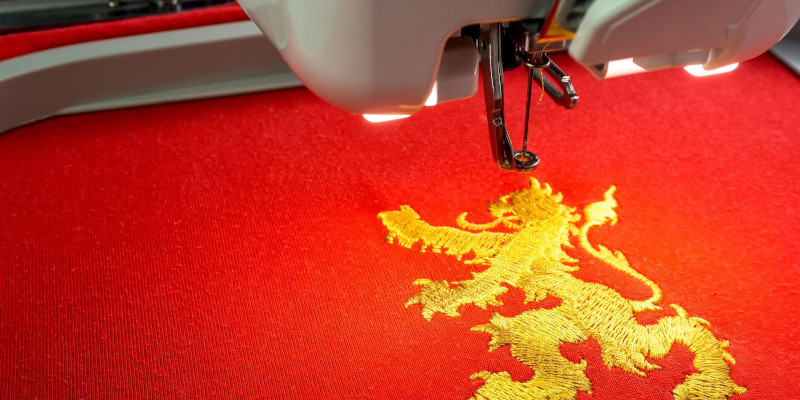 Printed shirts have a way of looking more casual than professional wear. Corporate embroidery can be a way to add your logo, names, or titles to a hat, shirt, uniform, or more in a way that is higher-end and almost classy. We have the experience and use only the best thread and stitching to ensure that any embroidered piece comes out at top quality for you and your employees to enjoy wearing. Also, with using embroidery instead of cheaper prints, you can trust that our designs will last through every wash and use without any peeling or deterioration.
We aim to make your company, logo, and brand memorable and fashionable with our corporate embroidery. Whether you choose it for company uniforms or shirts and hats to promote your brand, our embroidery will easily make your brand more recognizable in a way that will impress you, your employees, and your customers. Contact us to learn more about our corporate embroidery options today.
---
At Artwear Inc., we offer corporate embroidery services for customers throughout North Carolina, including Winston-Salem, Greensboro, Kernersville, Fayetteville, Cary, Wilmington, High Point, Concord, Charlotte, Raleigh, Durham, and Greenville, as well as Charleston and Greer, South Carolina and Richmond, Virginia.