Give your clothing some style with custom embroidered patches!
There are many ways in which individuals in the Kernersville, North Carolina area use clothing to distinguish themselves from others. Here at Artwear Inc., we want to help you create a style and look that is all your own with a variety of different clothing options, including custom embroidered patches. Whether you are an individual looking for something different or part of a club or business that wants to hand out custom embroidered patches to a group, we can help create the best options for you.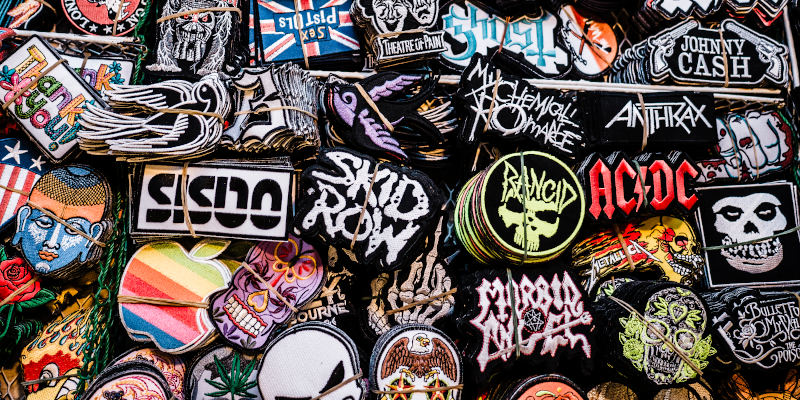 Custom embroidered patches are a great way for people to enjoy a little piece of wearable artwork while also having some autonomy and versatility. Unlike embroidered clothing, where the artwork is fixed to one article of clothing, custom embroidered patches can be placed on almost any article of clothing, including shirts, hats, backpacks, jackets, pants, etc. Whether you choose to sew your custom embroidered patches to one article permanently or pin it so that you can move your patch from one item to another, the choice is yours to decide how you will wear your artwork.
Our custom embroidered patches are made using the same high-quality embroidery techniques that we use in our other forms of embroidery. You will get the same embroidery design on patches as you would with other embroidery, but you can choose it on a more patch-appropriate scale and choose the type of backing you would like for affixation.
If you are interested in creating a sense of unity through patches or would like to create your own wearable artwork, we want to help! Give us a call today and let us get started on your patches.
---
At Artwear Inc., we offer custom embroidered patches for customers throughout North Carolina, including Winston-Salem, Greensboro, Kernersville, Fayetteville, Cary, Wilmington, High Point, Concord, Charlotte, Raleigh, Durham, and Greenville, as well as Charleston and Greer, South Carolina and Richmond, Virginia.
Similar Services We Offer: