Our designers can help you create a logo that reflects your brand perfectly.
Whether you're at the helm of a large business or you're a one-person operation, you may find yourself in need of a logo. We can create an original logo for your new business or for rebranding purposes at Artwear Inc., and you can rely on our in-house graphic design team to ensure your logo not only meets the specifications but also exceeds your expectations.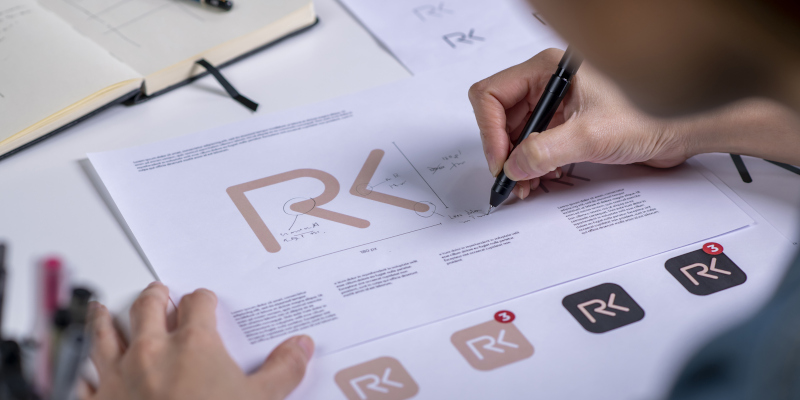 When you turn to our graphic designers for professional logo design, we'll make sure your marketing objectives and ideas are heard and taken to heart. Your satisfaction is of the utmost importance to us, so we are dedicated to creating a logo design you will love. Whether you're interested in a bright, colorful, fun logo or something more understated and modern, you can rest assured that our graphic designers will fulfill your wishes.
Of course, we're also happy to offer suggestions for improvements and provide unique logo design ideas that will help your brand stand out. Once the logo, its fonts, its colors, and all its other elements have been decided, we can take the vector and apply your new logo to a variety of products, if that's your wish. From hats, shirts, and jackets to bags and blankets, there are many types of apparel and accessories that we can customize with your new logo.
We're proud to handle the logo design needs of the Kernersville, North Carolina area. If you would like to learn more about how our graphic designers work and how we can help you make your brand more visible, contact us today.
---
At Artwear Inc., we offer logo design services for customers throughout North Carolina, including Winston-Salem, Greensboro, Kernersville, Fayetteville, Cary, Wilmington, High Point, Concord, Charlotte, Raleigh, Durham, and Greenville, as well as Charleston and Greer, South Carolina and Richmond, Virginia.