Project your brand with the right corporate embroidery.
These days, getting the right impression and branding out there for your company or organization is more important than ever. With so many online and small businesses out there, every little advantage is critical in helping to grow your brand recognition. Here at Artwear Inc., we want to help you and your employees look their best with our variety of wearable options, including corporate embroidery choices.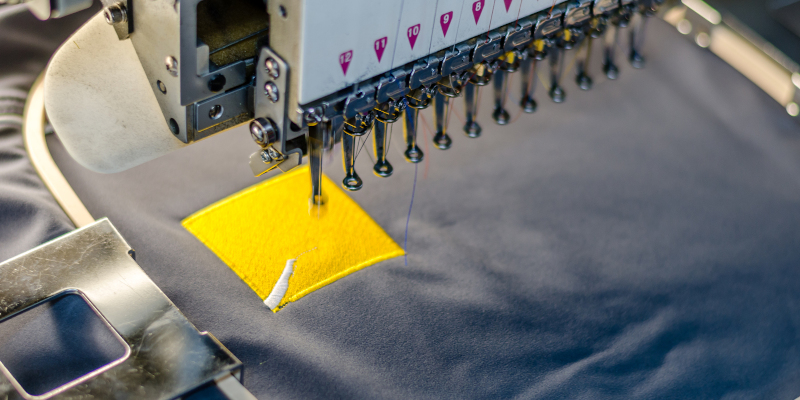 In the Kernersville, North Carolina area, we have a variety of different corporate embroidery choices that we know you and your team will love. Our embroidery shop can put your logo, names, titles and a variety of different things on different articles of clothing, including hats, shirts, uniforms and more. Embroidery has a permanence to it that helps any article of clothing appear fashionable and of a higher quality, and the same is true with corporate embroidery pieces.
When you choose to have corporate embroidery done, the article of clothing is going to immediately look more high-end. Furthermore, it enables people to wear your brand and promote recognizability. Because we only use the best in stitching and thread, the corporate embroidery pieces that we complete for you will last and look great.
If you have been considering uniforms or pieces of clothing that will help to promote your brand, we suggest you choose a uniform or article of clothing that also has corporate embroidery. This will help to ensure that both the group and brand are recognizable. To learn more about our many corporate embroidery choices, please give our embroidery experts a call today.
---
At Artwear Inc., we offer corporate embroidery services for customers throughout North Carolina, including Winston-Salem, Greensboro, Kernersville, Fayetteville, Cary, Wilmington, High Point, Concord, Charlotte, Raleigh, Durham, and Greenville, as well as Charleston and Greer, South Carolina and Richmond, Virginia.