We have the technology, capacity, and the attitude to satisfy all your custom embroidery needs.
When you contact some companies that offer custom embroidery, their idea of customization involves using the same design but making modifications so that it comes out looking differently. At Artwear Inc., we believe that you deserve better than a cookie-cutter solution. When you want to differentiate yourself from the competition, you need a fresh, new design that depicts your logo or other artwork. With our attention to detail and in-house design team, we create everything from monograms to custom patches that will be completely unique.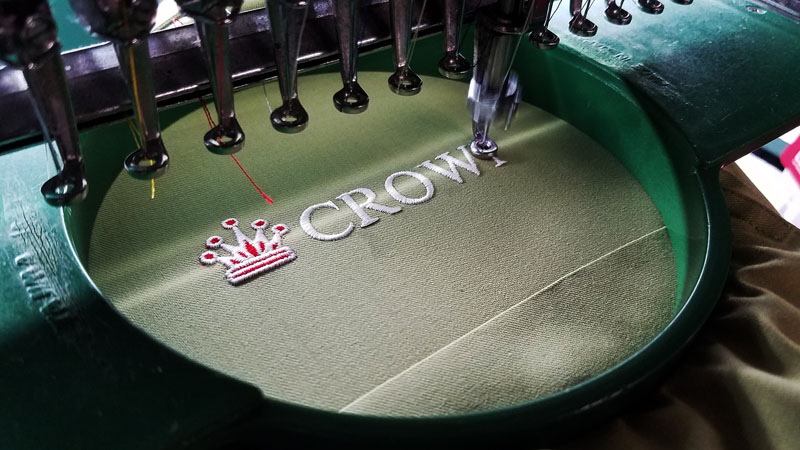 Our team prides itself on the highest quality workmanship and customer service. We have the technology, capacity, and the attitude to satisfy all your custom embroidery needs. We are small enough to flex to your needs and large enough to meet your deadlines and quality standards. We digitize, embroider, print/transfer, package, and drop ship, all from our shop so you can be confident you'll have your order completed and delivered on time.
Our attention to detail also means you can expect low spoilage. We don't forgo quality when delivering fast order completion. Since 1993, our company has always put customer service at the forefront of our goals, and that means we'll go above and beyond to get you the custom embroidery results that you deserve. We even offer and recommend waterproofing the backside of embroidery on waterproof jackets, as well as fireproof embroidery for race suits and fire-retardant uniforms.
If you are in Greensboro, North Carolina and want to work with a custom embroidery professional with creativity and a can-do attitude, we know you'll be happy you chose the team here at Artwear Inc. Call today to learn more.
---
At Artwear Inc., we offer custom embroidery services for customers throughout North Carolina, including Winston-Salem, Greensboro, Kernersville, Fayetteville, Cary, Wilmington, High Point, Concord, Charlotte, Raleigh, Durham, and Greenville, as well as Charleston and Greer, South Carolina and Richmond, Virginia.