We offer custom embroidery and other services that many companies don't have the skill, qualified team members or equipment to handle.
Since our inception in 1993, Artwear Inc. has continually placed our focus on quality, fast turnaround times, and the ability to work on products and projects that other companies are not staffed or equipped to handle. Our integrity best compliments yours in our careful attention to detail and respect for your design, materials, and garments. We take great pride in both our low-spoilage guarantee and our on time, every time guarantee. What this means for you is that we will deliver your entire order correctly and on schedule. We know that time is money, so we have very fast order completion intervals (normally 5 working days) and we quickly respond to your questions and modifications.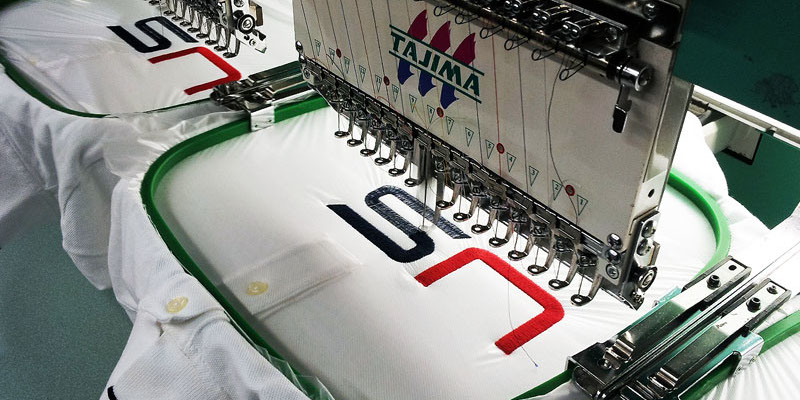 We partner with resellers and manufacturers to provide first-quality service. We have the technology, capacity, and the attitude to satisfy all of your embroidery needs and more. Small enough to flex to your needs and large enough to meet your deadlines and quality standards, we are a seasoned team of embroidery and service professionals. We digitize, embroider, print/transfer, package, and drop ship, all in-house and on schedule!
Custom embroidery isn't something that everyone has the talent for, but with our precise and consistent design placement, we are able to beautifully embroider even the most complicated design, even on non-traditional products. We put the same care and attention into all of our printing and embroidery services so that our customers throughout North Carolina never regret calling our Kernersville, North Carolina shop for all their contract embroidery and graphic design needs.